Monthly Archives: September 2016
Nicole Nogoy - September 29, 2016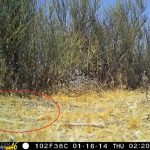 Here is a Q&A with the first author of our first camera trap dataset published in our Data-Intensive Ecology series. Taylor shares his thoughts on why he's so interested in the endangered blunt-nosed leopard lizard, the usefulness of camera traps in ecology, as well as challenges with big data.
0 comments
Scott Edmunds - September 20, 2016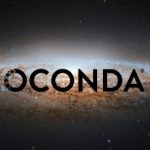 The Galaxy community is one that shares similar reproducibility goals with GigaScience, having a computational platform that allows users to share workflows, histories and wrapped computational tools in an easy-to-use and open source interface. Björn Grüning and The Intergalactic Utilities Commission of Galaxy have a guest posting here to announce new changes that will make development and presentation of tools and pipelines through Galaxy even more reproducible and usable.
0 comments
Scott Edmunds - September 12, 2016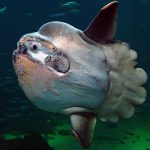 The genome of the ocean sunfish (Mola mola), the world's largest bony fish, has been just been published in GigaScience by researchers at A*STAR, Singapore, and China National Genebank. Here we talk to the researchers, including Nobel Laureate Sydney Brenner, on how the project came together, the slightly unusual sample collection, and how hope this work helps to provide insight into the fish's extraordinary growth rate and unique body shape.
0 comments