Scott Edmunds - November 25, 2016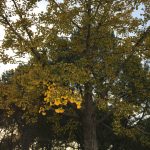 New in GigaScience is an article that presents the genome sequence of Ginkgo biloba, the oldest extant tree species. The research was carried out by a team of scientists at BGI, Zheijiang University and the Chinese Academy of Sciences, who tackled and analyzed an exceptionally large genome, totalling more than 10Gb. Ginkgo is considered by some as a "living fossil", its form and structure having changed very little in 270 million years. Its unique position in the evolutionary tree of life means the ginkgo genome will provide an extensive resource for studying early events in tree development and evolution.
0 comments
Nicole Nogoy - November 1, 2016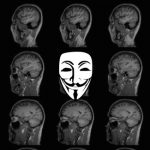 Halloween may be over, but this November GigaScience will be continuing to fight the zombie (paper) apocalypse and binge on sweet sweet brains (research outputs).
0 comments