Scott Edmunds - November 25, 2020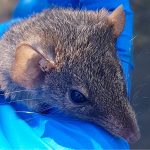 Parice Brandies presents a Q&A and video on her GigaByte paper on the brown antechinus genome (Antechinus stuartii), a fascinating marsupial with many biological surprises to explore.
0 comments
Scott Edmunds - November 11, 2020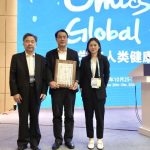 Prof Zhang Yongzhen is winner the 2020 ICG-15 GigaScience Prize for Outstanding Data Sharing during the COVID-19 Pandemic. Last month was the 10th year we've attended our co-publisher BGI's annual ICG (International Conference on Genomics) gathering, and the 3rd time we have presented a prize at the meeting.
0 comments
Scott Edmunds - November 4, 2020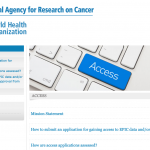 We have a Q&A with author Matthieu Foll from the WHO/(IARC on his new GigaScience paper presenting multi-omic data from rare lung neuroendocrine neoplasms and his experience having the precious Controlled Access data peer reviewed by named peer reviewers.
0 comments