Scott Edmunds - February 25, 2021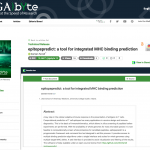 Today GigaByte publishes its first Executable Research Article (ERA), using technology from Stencila and Code Ocean to showcase interactive and executable versions of the figures.
0 comments
Scott Edmunds - February 17, 2021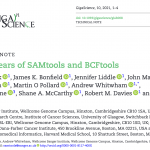 Today we publish the first update in 12 years describing what's new in SAMtools, and for the first time the associated BCFtools and HTSlib software library. Here is a Q&A with the authors.
0 comments