Hello, Goodbye: new changes to the GigaScience team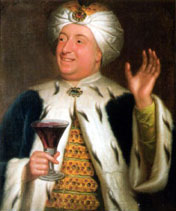 As we enter a new month, we have to announce some personnel changes to GigaScience, as we welcome Nicole Nogoy to the team as a Commissioning Editor from her base in New Zealand. It is with sadness we also have to say goodbye to our Assistant Editor Alexandra Basford, who has just left us to take up new challenges in Japan. Alexandra has worked for us in Shenzhen and Hong Kong for nearly two years, helping us get off the ground and launch successfully in July. Her background in neuroscience has been very useful in understanding the data needs of that community (see our recent commentary on data-sharing in neuroimaging), and many of you may have met her attending and presenting at meetings across the globe (with her many meeting updates here). Thanks to her hard work she leaves the journal in a healthy state, and we wish her the best of luck in her new position.
While we are very sad to see Alexandra go, we are happy to welcome our new member to the team. Nicole has a PhD in Cardiovascular Molecular Medicine from the University of Goettingen, Germany and obtained her BSc Hons in Biochemistry & Molecular Biology and Physiology from Victoria University of Wellington, New Zealand. Nicole has several years experience in the STM publishing industry – most notably having launched and been Managing Editor of Genome Medicine, as well as the Commissioning Editor of several review journals for the Future Science Group. She is excited to be joining the GigaScience Editorial team and looks forward to helping us increase our content as we help drive forward a new era of data dissemination.
We should also mention the growing team working on our GigaDB database, with our Lead Curator Tam Sneddon having joined us from NCBI in January, and our Database Administrator "Jesse" Si Zhe Xiao who joined us in May from Hong Kong University. As well as curating our data they have been migrating our datasets and database to a much improved platform, the results of which should become visible this month. Watch this space for more details, and those of you at the Genome Informatics meeting in Cambridge this week will have a chance to see a sneak preview as Tam is presenting in the databases session on Thursday. We should also welcome Peter Li, who started in May and is working with our collaborators at the Chinese University of Hong Kong to build our Galaxy-based data platform that will integrate onto the database. Peter has a wealth of experience from his time at Manchester and Birmingham universities working on workflow systems and systems biology. Sneak previews of our platform were presented at the Galaxy Community Conference in July, and for more on the meeting you can see his recent meeting report in Genome Biology.
Other than these recent changes our fantastic editorial board remains constant, and we would like to thank everyone involved for their continued support in developing and growing GigaScience.