GigaByte and GBIF Webinar: Data papers describing datasets on vectors of human diseases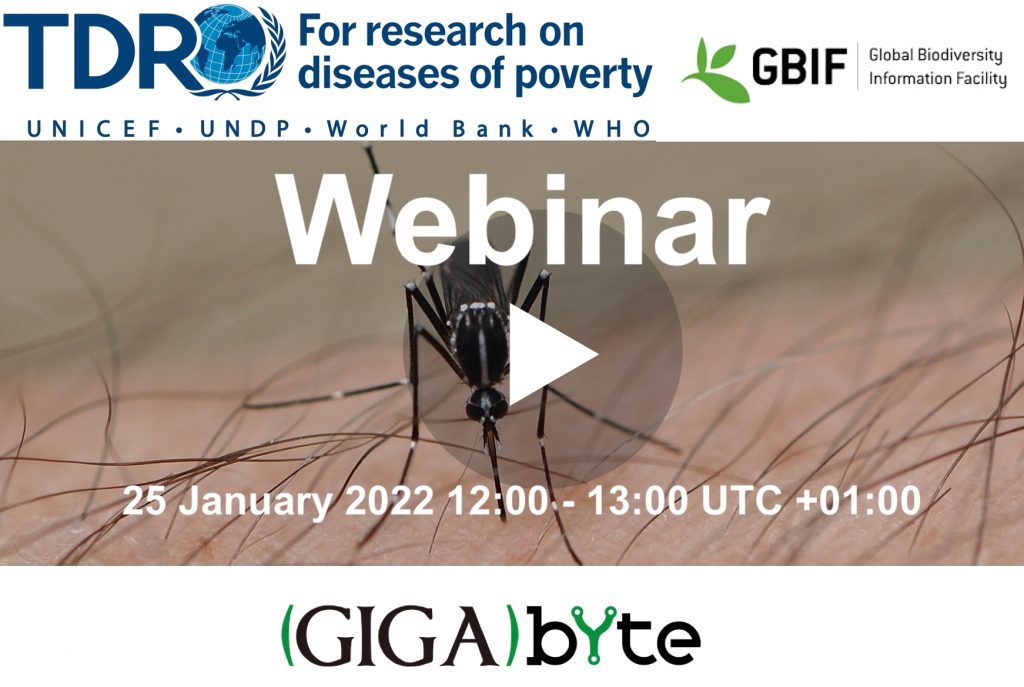 UPDATE: GigaByte and GBIF webinar video added below. Deadline extended until 30 March 2022 or until maximum of 15 accepted manuscripts is reached—only a few slots remain!
Everything You Always Wanted to Know About Publishing Biodiversity Data* (*But Were Afraid to Ask)
Tune in to next week's GigaByte and GBIF webinar that uncovers the details of the TDR (Special Programme for Research and Training in Tropical Diseases, hosted at the World Health Organization) sponsored call for data papers describing datasets on vectors of human diseases launched in Nov 2021 and is aimed at authors interested in submitting a manuscript to our series. This webinar aims to answer any questions you may have on how to put together this type of data publication, outline the criteria for consideration and eligibility for a waived article processing fee, and how to publish a dataset that meets GBIF's data-quality requirements.
Presenters include Dmitry Schigel (Scientific Officer, GBIF Secretariat) and Scott Edmunds (Chief Editor of GigaByte), and after a Q&A the webinar will end with a few concluding words from Florence Fouque (leader of TDR's unit on vectors).
Please submit your questions in advance to health@gbif.org, or tweet questions using the hashtag #GigaByteVectors.
Registration for this free webinar is required. To take part, add to your calendar and please register for the webinar here.

When: 25 January 2022 12:00 – 13:00 UTC +01:00
Where: Online
Language: English