Encouraging community curation through competition
The Giga-Curation Challenge 2016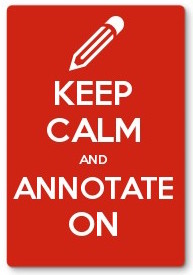 Annotation and curation are under appreciated parts of scholarship, because they allow someone to provide additional insight into a work, and are needed for efficient and easy re-use. As GigaDB and other such resources for data dissemination and publication grow in size and importance we are looking at ways to add value by enabling the efficient and accurate addition of essential metadata in a sustainable manner. It's clear that the amount of data being generated worldwide cannot be curated and annotated by any one individual or small group. So how then should we make these data discoverable by humans and machines alike? The answer may lie with you, the community of users that read and digest it. Following the theme from the recent community genomes blog posting we are now proud to support two new efforts to empower the common user (you) to become the extra-ordinary curators that you are most certainly capable of.
Since the BioCuration2015 meeting in Beijing (see our "BioCuration behind the bamboo curtain" write-up), we have been working with colleagues at both Hypothes.is and iCLiKVAL to bring the powers of community annotation to GigaDB. In December last year we posted a Q&A blog on the importance of annotation, which featured the Hypothes.is Director of Biosciences, Maryann Martone.
To raise awareness and encourage the uptake of these tools we are running a curation challenge at this years BioCuration event to be held in Geneva this April 10th-14th. Going back to 2012 we've been regular attendees and sponsors of the meeting, and there is still time to sign up for the early bird registration. On offer will be the prize of an Apple iPad mini4 for the top annotator during the conference. Eventually it is hoped that users will realize the utility of these tools and begin to both habitually use and add information to these apps making them ever more useful and potentially become a standard part of the process of carrying out research. To advertise this challenge we've created a short video.
The Giga-Curation Challenge will be monitored by a new tool that we are developing, called the Annotometer. The app will present a dynamic live leaderboard of the number of annotations being added by registered users, showing the usernames of the top few annotators in an attempt to appeal to the competitive spirit of people.
Registration will begin shortly, but if you'd like further information or pre-register your details contact database@gigasciencejournal.com.
Chris Hunter, PhD. Lead Biocurator, GigaScience.