GigaMetabolomics Strikes Again: More BYO Data Parties and a Thematic Series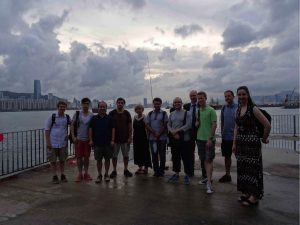 The genomics community has been held up as an exemplar in data sharing practices since the human genome project, but the metabolomics community is catching up fast, with the Metabolights database being the fast growing repository at the EBI. In this light, GigaScience has been actively involved in reaching out and engaging with the metabolomics community in order to enhance the sharing of data and to enable researchers in this community, as well as those integrating such data. On top of promoting and publishing on metabolomics dissemination and standards efforts, we started getting more pro-active with our first BYO Data Party (hackathon event) in 2014, held in our Hong Kong office that was co-organised by us and the ISA Team at the Oxford e-Research Centre. This event was made possible thanks to funding support from our BBSRC UK-China partnering award, which brought together a number of young scientists and data producers from a number of local universities, such as Hong Kong Baptist University and BGI. It also included a participants from the UK metabolomics standards community including the EBI and Birmingham Metabolomics Centre.
A positive outcome of this event was the publication of our first metabolomics Data Note that describes and releases data from 180 plasma samples from healthy maternal pregnancy.  Further, the data is hosted in MetaboLights (MTBLS146), and also mirrored in our GigaDB.org repository. We have also published the first publicly available mass-spectroscopy (MS) imaging dataset, comprising 100GB of data, which includes four 3D-MALDI imaging MS datasets, consisting of millions of spectra from murine tissue, human tissue and microbial colony samples, as well as a 3D-DESI imaging MS dataset from human colorectal adenocarcinoma tissue. This grant has already enabled a second Hackathon event, Hack-the-Spec – ISA as a FAIR research object, where in which several members of the GigaScience team participated last summer.
CUDDELing up to the metabolomics community
Given these positive outcomes, we are continuing our support for more metabolomics open data and training, with a second BBSRC UK-China collaboration grant grant focussing on metabolomics data. On top of working again with the ISA-team, this time we also partner with the EBI, the Universities of Birmingham, Manchester and Oxford, The Sainsbury Laboratory and TGAC. This CUDDEL consortium (China-UK Data Dissemination in mEtaboLomics) will enable the consortium to host training workshops to assist scientists in the UK and China, in managing and sharing their metabolomics data and analyses. These efforts will be ongoing, with the first workshop likely to be towards the end of this year. Watch this space for more.
Dial M for Metabolomics: New thematic series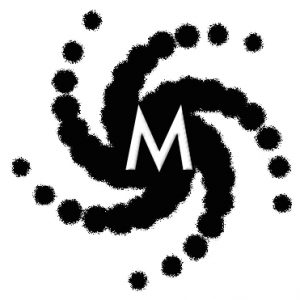 With all our active efforts in the metabolomics community, it is only fitting that we launch a new thematic series that sheds light on new advances, applications, and challenges, and to improve data sharing and reproducibility in research utilizing metabolomics. Thus, we are happy to announce, the recent publication of the first two papers in our Metabolomics series, Guest Edited by Ute Roessner (University of Melbourne) and Ruth Welti (Kansas State University). Our first Technical Note presents the first end-to-end metabolomics data analysis workflow that is implemented in the popular Galaxy platform, created by our collaborators at the University of Birmingham. Galaxy-M (following the naming convention of the proteomics Galaxy-P pipeline) showcases the sharing and reproducibility goals of the series, with all the test data in MetaboLights and GigaDB, and the scripts, Galaxy files and a virtual machine all archived in GigaDB. This follows previous exemplar papers with the research objects disseminated as virtual machines and docker containers. Also launching the series is our first Review article, written by Yozo Okazaki and Kazuki Saito, and highlights integrated metabolomic and phytochemical genomic studies to improve breeding strategies and quality of rice.
Calling for Papers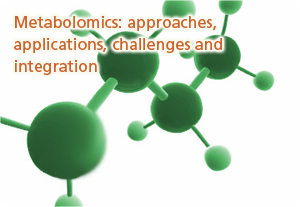 Our metabolomics series will be ongoing and open and would like to encourage everyone producing metabolomics data or integrating metabolomics data with other data types to open their research, data and tools, and enhance reproducibility of metabolomics research. We welcome and encourage the submission of Research Articles and Technical Notes, as well as Data Notes, which are papers that focus on the description of interesting metabolomic or lipidomic datasets, curated and hosted in our database, GigaDB. We also consider Commentaries and thought provoking Reviews in this area.
Potential topics include, but are not limited to:
New tools and pipelines for metabolomics analysis
All aspects of plant metabolomics

Metabolomics and physiology of plant-environment interactions
Insights into plant biochemical pathways and related physiology

Health metabolomics
Environmental metabolomics
Integrative studies with other 'omics' methods e.g., genomics or lipidomics
Novel techniques in metabolomics e.g. mass-spec. imaging
For further questions about the series or our upcoming hackathons, please contact us at editorial@gigasciencejournal.com