GigaByte now indexed in PubMed and PubMed Central (PMC)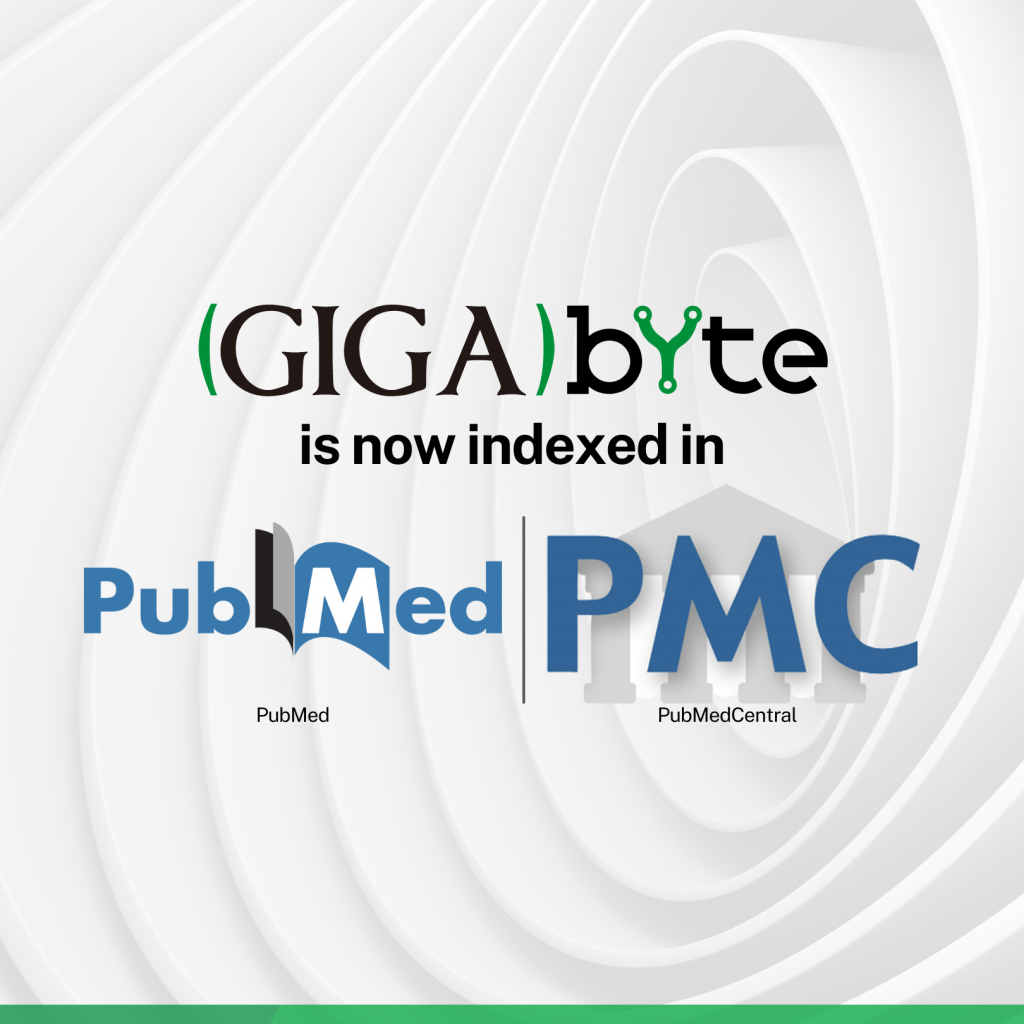 GigaScience Press is pleased to announce GigaByte journal is now indexed in PubMed and PubMed Central (PMC) databases run by the US National Library of Medicine. PubMed being a searchable database of biomedical citations and abstracts, and PMC being a free digital archive of the full-text of Open Access articles. While both increase the discoverability of our published papers, our now automatic inclusion into PMC is also necessary for many researchers to meet their research funders policies and mandates on Open Access. As Open Access advocates, now this has been added to our publication workflow our authors do not need to worry about depositing their publications themselves. We use CLOCKSS for the long-term digital preservation of our scholarly content, and archiving in PMC also provides an additional level of protection and survival of preserved digital content.
PubMed and PMC join googlescholar, CNKI, JGate and the Directory of Open Access Journals (DOAJ) as indexes to discover and browse our content. Our partners at River Valley Technologies have worked hard to produce the highest quality XML for our human and machine readers (see our text and data mining portal), and this has made the process of indexing easier. PMC, DOAJ and JGate using converted versions of our XML to mirror our Open Access content. The DOAJ awarding us their seal for journals that demonstrate best practice in open access publishing, and CrossRef giving us a near-100% score in their Participation Reports for the richness of our metadata (only being let down on the funding categories as our cost-effective APCs and waivers mean we publish quite a lot of number of papers without external funding).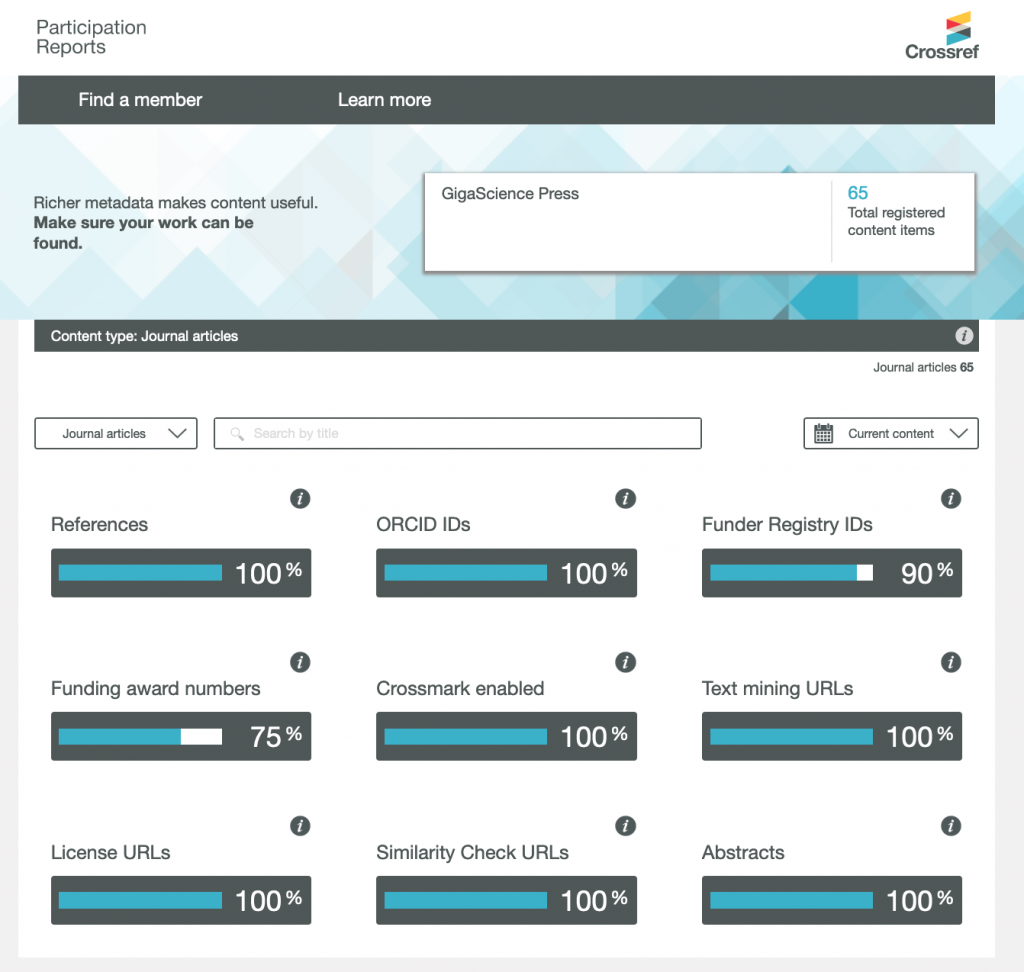 Not only is our XML rich with this metadata, but we've been using it to capture multilingual versions of our content, and this also displays in the PMC versions of our papers (see our recent English/Spanish/Ukrainian paper in GigaByte and PMC). Further increasing the accessibility and global reach of our papers.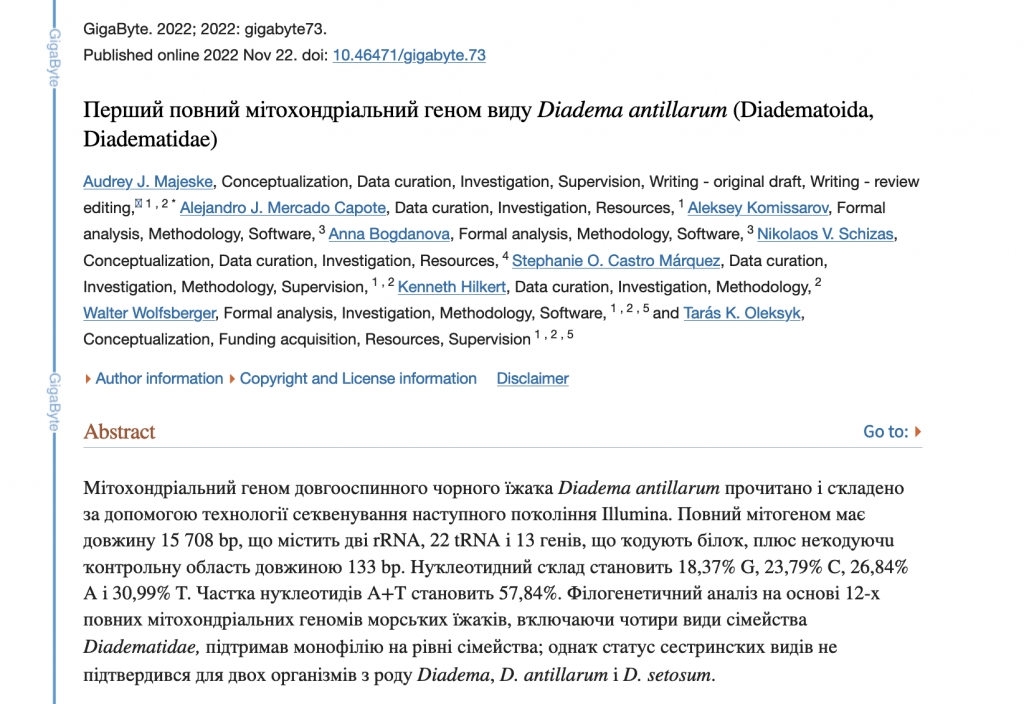 Now we have sufficient quantity and quality of publishing data for many other indexes we are continuing the process of submitting to these databases, so watch this space for updates on how that process goes.