Scott Edmunds - July 10, 2016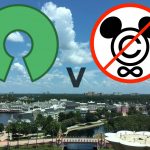 The 2016 Bioinformatics Open Source Conference has just finished here at Disney World Orlando, and here is the write up of the meeting, with discussion on the merits of open bioinformatics and closed cartoons.
0 comments
Nicole Nogoy - April 26, 2016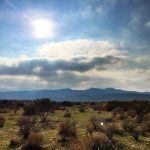 Chris Lortie is an integrative ecologist (NCEAS, Santa Barbara, USA and York University, Canada)  and is a co-Guest Editor of our Data-Intensive Ecology series. Here, he shares his views on a few challenges and solutions in contemporary ecology as the field moves into the big-data era.
0 comments
Nicole Nogoy - February 10, 2015

Our New Zealand based Commissioning Editor, Nicole Nogoy, was asked by Creative Commons Aotearoa (New Zealand) to write a guest blog on open licensing from a Kiwi perspective. Being big users and fans of their licenses we were happy to oblige. Now posted on their website, thanks to the wonder of open CC-BY licensing, we […]
0 comments