Nicole Nogoy - July 17, 2018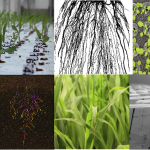 With the upcoming 5th International Plant Phenotyping Symposium (IPPS) set to take place Oct 2-5, in Adelaide, Australia, we look at how the plant phenotyping community has progressed over the last decade and how we can potentially address the issues surrounding data sharing, re-use, and reproducible research. As we live in an increasingly data-driven era, […]
0 comments
Scott Edmunds - June 28, 2016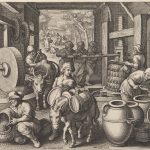 Teams of scientists from Spain have published the first complete genome of the olive tree. The specimen sequenced is of the Spanish Farga variety, and is over 1,200 years old. This work will facilitate genetic improvement for production of olives and olive oil, two key products in the Mediterranean economy and diet.
0 comments
Alexandra Basford - December 11, 2011
Write up of the Human Variome Project meeting in Beijing (HVP Beijing), addressing the understanding and treatment of heritable diseases.
1 comment