Scott Edmunds - February 4, 2022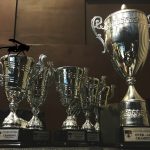 We are pleased to see the 2022 Junior Research Parasite Award go to Jack Pilgrim for his work published last year in GigaScience, so here we highlight the ecosystem of awards acknowledging different parts of the research cycle.
0 comments
Scott Edmunds - November 11, 2020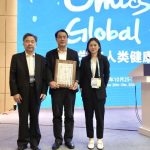 Prof Zhang Yongzhen is winner the 2020 ICG-15 GigaScience Prize for Outstanding Data Sharing during the COVID-19 Pandemic. Last month was the 10th year we've attended our co-publisher BGI's annual ICG (International Conference on Genomics) gathering, and the 3rd time we have presented a prize at the meeting.
0 comments
Scott Edmunds - July 17, 2014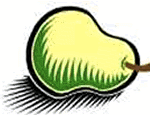 Birthdays are always emotional. The GigaScience team are on their way back from the always jam packed ISMB meeting and its satellite SIGs. This year was a particularly event filled one, with our second birthday, the BMC open data award and drinks reception, and our "What Bioinformaticians need to know about digital publishing beyond the […]
2 comments