Nicole Nogoy - May 4, 2017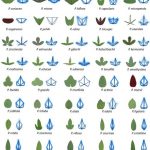 Passiflora, commonly known as Passion Vines or Passion Flowers is a genus encompassing around 500 species, all of which exhibit such huge variation in leaf shape.  To further understand the unique diversity of Passiflora leaves, a recent paper published in GigaScience, presents a morphometric analysis and unique open dataset encompassing over 3,300 leaves from 40 […]
0 comments
Scott Edmunds - June 28, 2016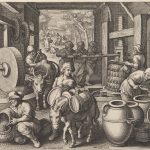 Teams of scientists from Spain have published the first complete genome of the olive tree. The specimen sequenced is of the Spanish Farga variety, and is over 1,200 years old. This work will facilitate genetic improvement for production of olives and olive oil, two key products in the Mediterranean economy and diet.
0 comments
Nicole Nogoy - June 7, 2016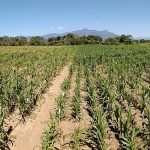 Here, four enthusiastic Guest Editors (Rubén Rellán Álvarez, Guillaume Lobet, Malia Gehan and Srikant Srinivasan) of our "Plant Phenomics: Data Integration & Analysis" series, have got together and share their insights on the current status of Plant Phenomics research.
1 comment